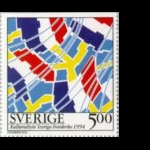 Lots sent:
164
Lots received:
164
Lots in progress:
3
Stars received:
4.99
Country:
France
Languages:
Français et anglais / French and English
Member since:
01 May 2019
Last activity:
28 November 2022
Hello,

I collect stamps since I'm 14.
I collect many countries. I do not need any France (complete except high values).

I send only good quality stamps and hope to receive the same.

No CTO please !

If possible, always include some recent stamps of your own country (after 2000).

I collect more particularly the following countries (only used stamps) :
Belgium (after 2005), Denmark (after 2005), Finland (after 2008), Norway (before 1960 and after 2010), Sweden (after 2010) and Switzerland(after 1995), Aland, French Andorra, Austria, Baltic States (Latvia, Lithuania, Estonia), Canada, Greenland, Faroe Islands, Iceland, Luxembourg, Monaco, New Caledonia, Polynesia.

I know that people can not always respect my wishes 100%. So, I will be happy to receive commemorative stamps for my collection or for exchange.

If you would like to make a personal exchange, please contact me.