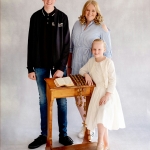 Lots sent:
86
Lots received:
87
Lots in progress:
1
Stars received:
4.94
Country:
Netherlands
Languages:
Dutch (of course), English German
Member since:
17 November 2020
Last activity:
25 May 2022
Hello!!

I'm Arjen from Holland.
I collected but stopped 15 years ago.Now I'm re-starting. So I'm looking for stamps from the last 15 years.
Especially:
# Belgium (after 2010)
# Australia (after 2015)
# Nederlandse Antillen
# Sri Lanka Ceylon

# Western Europe

I understand that people can not always respect my wishes. So, I will be happy to receive commemorative stamps for my collection or for exchange.