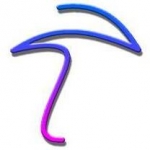 Lots sent:
10
Lots received:
6
Lots in progress:
0
Stars received:
4.00
Country:
Romania
Languages:
English, Romanian, Hungarian
Member since:
23 August 2021
Last activity:
05 June 2022
Contrary to most people from here, i'm not an expert who will not accept stamps from a certain country or theme. If you wanna send me stamps, keep in mind the one simple rule of this site:

"Use only stamps that are in good condition, no doubles. Use the same quality, theme and issue time of the stamps that you would like to receive yourself".

Thank you.