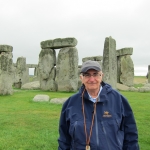 Lots sent:
366
Lots received:
352
Lots in progress:
9
Stars received:
4.94
Country:
Canada
Languages:
English, French
Member since:
07 March 2017
Last activity:
24 January 2021
Hi ! I have been collecting stamps for many years.

I collect mainly used stamps that are postally used (No CTO please).

I would like to receive recent commemorative stamps (after 2005). No definitive stamps.

My favorites countries are: Balkans, Baltic, Scandinavia and Caucasian countries (Armenia, Georgia, Azerbaïdjan). If you don't have recent stamps from those countries, recent commemoratives stamps from your country are welcome. No US stamps before 1990. No Canada

I also collect millenium stamps, lighthouses and Personalised postage stamps.

I can answer in French or English.