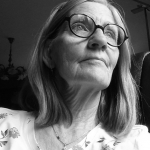 Lots sent:
116
Lots received:
116
Lots in progress:
2
Stars received:
4.93
Country:
Belgium
Languages:
French and a little in english
Member since:
09 February 2021
Last activity:
26 November 2022
Hello,
My name is Dominique and y live in Belgium.
Y collect used stamps of the whole world ( no cto please, no France, no Allemagne ,no Canada.no england.

Pays-Bas 1995 to 2000
Greece 1995 to 2021
Japon 1938 to 1960 and 1998 to 2021 (particularly unperforerated stamps 2 or 3 sides if you have)
China 1980 to 2021
For the usa 1990 to 2000 (faune)
Y would like receive commemorative stamps from 1990 to 2021 inclued for other european countries .
For the rest of the world ( Africa, Asia and south America...) 1980 to 2021.
Y'm interested by stamps from your country.

no small formats and usuel stamps.
Y have 2 themes : europa ( après 1990) stamps and scouting.
Y hope to make beautiful philatelic discoveries and that you will be happy to receive my stamps.
Colnet profile : tamia
See you soon.
Best regards.