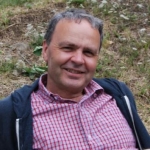 Lots sent:
121
Lots received:
122
Lots in progress:
1
Stars received:
4.89
Country:
Sweden
Languages:
English
Member since:
12 July 2016
Last activity:
03 May 2022
Hello!
I am a 53 year old man from Sweden that have been collecting stamps for around 10 years now.

If possible, you will make my day by using CEPT stamps on the cover!

My major interest is used stamps from:
Canada
USA (after 1980)
Australia (2000-2016)
Japan
China
South Africa
Classical Commonwealth
Egypt
Israel
Italy
Vaticane
France
Poland
The Baltic countries
Germany (after 2010)
Germany-Berlin
Peru
Ecuador
Bolivia
Colombia
Mexico

Thematic Stamps:
UNESCO monuments/sites
Lighthouse
The Antique World
Sunflowers
Europe CEPT (>1990)


Otherwise I would like to receive World wide commemorative stamps - but please no or not to many CTO's and definitives.

I always use real stamps for my letters and will try to fill your wishlist as much as possible.