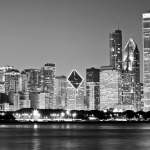 Lots sent:
34
Lots received:
37
Lots in progress:
0
Stars received:
4.94
Country:
United States of America
Languages:
English
Member since:
28 July 2016
Last activity:
20 November 2018
I collect worldwide used stamps issued 1840 - 1960. I am interested in commemoratives, back-of-book, and less common definitives. I also collect the Netherlands prior to 2001, Germany prior to 1971, and Belgium prior to 1976.

Please do not send:
- CTO's
- stamps from the USA
- stamps from Ajman/Fujeira/Sharjah

I will try my best to send stamps defined in your profile.

I am located near Chicago, Illinois.