Lots sent:
139
Lots received:
129
Lots in progress:
7
Stars received:
4.70
Country:
Slovakia
Languages:
Slovak, English, Russian, Czech, Polish
Member since:
14 July 2017
Last activity:
20 May 2019
Hi dear collectors,
my name is Milan. I live in the city Spišská Nová Ves (Slovakia).
I collect everything. You can send from your country (at least something) or from all over the world. I prefer conmemorative stamps. Please check my profile on Colnect:
https://colnect.com/en/collectors/collector/sade26
or click on the following picture (avatar):
and select stamps according to what stamps I do not have. Please do not send me the stamps I have registered with Colnect. I have my whole collection stamps registered on Colnect.
If you have a Colnet member write your nick here in your profile, and I will send you according to your wishlist. If you are not a member you will get 100 beautiful Slovak stamps or according to your profile and my options.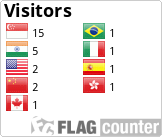 6.3.2018
BTW, my Thematic Philately: Minerals & Fossils, Mining, Geology, Geodesy.
Best regards
Milan