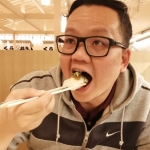 Lots sent:
4
Lots received:
3
Lots in progress:
3
Stars received:
5.00
Country:
Malaysia
Languages:
English, Chinese
Member since:
01 March 2022
Last activity:
24 November 2022
Greetings from Malaysia!

I like old stamps and I'm looking to add into my collections on European (except Germany and Great Britain), South American and African countries through this fantastic exchange program.

And I also like Thematic of:
Animals (especially Fish and Birds)
Historical buildings
Sports
Anything related to fishing

But any other stamps are welcomed, especially from your home country

Prefer used stamps with clean or clear cancellation, off papers

Thank you!