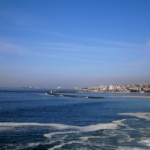 Lots sent:
124
Lots received:
133
Lots in progress:
0
Stars received:
4.45
Country:
Portugal
Languages:
English, Portuguese, German, French, Spanish
Member since:
12 June 2015
Last activity:
06 April 2022
Hello!

I am Eduardo from Portugal. I collect used stamps from European countries (East and West), mainly in the period 1945-2001 (from the 2nd World War to the beginning of the Euro currency), but I also like classic stamps from the same countries, if their condition is good.

I am also interested in used stamps from former European colonies in Africa, Asia and America (Belgium, England, France, Germany, Italy, Netherlands, Portugal, Spain), from the colonial era, not after independence.