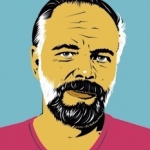 Lots sent:
41
Lots received:
45
Lots in progress:
9
Stars received:
4.49
Country:
Spain
Languages:
English, Español
Member since:
31 August 2015
Last activity:
27 November 2020
Hello
I am a worldwide collector.
I accept all stamps (CTO's, Definitives, Office due, ATM's and whatever, but I already have the most common stamps).
I have european stamps, but i´m also interested in Asia, Africa, South and Central America, all Islands, Colonies, dead countries and new countries.

Please, feel free to send me anything that you consider is nice.

If you want, you can see my wishlist here (more than 200.000 stamps):

http://colnect.com/es/stamps/countries/wish_list/Igrodri

Please don´t send damaged stamps, and try to use real stamps on the envelope.

Regards!