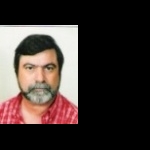 Lots sent:
213
Lots received:
213
Lots in progress:
9
Stars received:
4.84
Country:
Portugal
Languages:
portuguese, english, spanish
Member since:
07 November 2018
Last activity:
22 November 2020
I collect used stamps from Portugal, Reich, German Democratic Republic, Berlin, Greece, Iceland, France, Denmark (Feroé), Finland (Aland, Greenland) and some countries more. I only look for nice stamps, with round cancellations (not CTO or wave cancellations, please). If possible, please take a look in my want lists: https://sites.google.com/site/viriatoselos/

Very important to me:
Besides stamps I also collect envelopes (covers) addressed to me, from all countries.
Please, send me an envelope with beautiful stamps of your country, addressed to me.
I prefer an envelope with the following measures: 16.2 cm x 11.4 cm (approximately).