Hi,
I collect all the countries, but I have big collections of Czechoslovakia, Slovakia, Germany, USSR, so please do not send me stamps from these countries. So if you are German, you can also send current German stamps. Best to send stamps from your country, but it can also be varied, most commemorative stamps ...
NOTE !!! Do not send stamps from the years 1960 - 2000 in the following countries: Germany, Italy, Spain, the Netherlands, France, Belgium, the United Kingdom, Denmark, Poland, the USSR, Hungary, Bulgaria, Romania, Canada, Australia, Japan, the United States. I have these stamps in duplicates.
please check my profile on Colnect:
https://colnect.com/en/collectors/collector/sade26
or click on the following picture (avatar):
and select stamps according to what stamps I do not have. Please do not send me the stamps I have registered with Colnect. I have my whole collection stamps registered on Colnect.
If you have a Colnet member write your nick here in your profile, and I will send you according to your wishlist. If you are not a member you will get 100 beautiful Slovak stamps or according to your profile and my options.
Please, if you are sending stamps from Japan, Great Britain, Australia, Canada, Israel write the year of issue of the stamp in pencil on the back of the stamp. Thank you very much for saving my time identifying the stamp to my Colnect.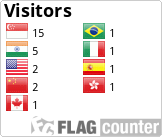 6.3.2018
BTW, my Thematic Philately: Minerals & Fossils, Mining, Geology, Geodesy.
Best regards
Milan