Lots sent:
253
Lots received:
237
Lots in progress:
9
Stars received:
4.81
Country:
Slovakia
Languages:
Slovak, English, Russian, Czech, Polish
Member since:
14 July 2017
Last activity:
25 January 2021
Hi,
I collect all the countries, but I have big collections of Czechoslovakia, Slovakia, Germany, USSR, so please do not send me stamps from these countries. So if you are German, you can also send current German stamps. Best to send stamps from your country, but it can also be varied, most commemorative stamps ...
please check my profile on Colnect:
https://colnect.com/en/collectors/collector/sade26
or click on the following picture (avatar):
and select stamps according to what stamps I do not have. Please do not send me the stamps I have registered with Colnect. I have my whole collection stamps registered on Colnect.
If you have a Colnet member write your nick here in your profile, and I will send you according to your wishlist. If you are not a member you will get 100 beautiful Slovak stamps or according to your profile and my options.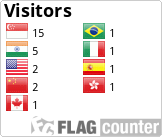 6.3.2018
BTW, my Thematic Philately: Minerals & Fossils, Mining, Geology, Geodesy.
Best regards
Milan