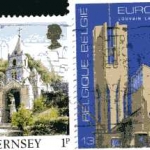 Lots sent:
43
Lots received:
44
Lots in progress:
0
Stars received:
4.91
Country:
France
Languages:
French or English, german understood
Member since:
22 January 2017
Last activity:
30 September 2020
Worldwide stamp collector.
I am very fond of definitive series from the former european colonies ( more particularly from GB, France, belgium, spain and portugal colonies), and also from British dominions, before independance. I like the long engraved series depicting local scenes issued by these colonies.

I also collect stamps from Scandinavia, New Zealand, Australia, but any postally used stamps ( not too common.....) are suitable to me.

I accept Machin Stamps (from UK) but only the latest issued with the date and code printed in the background and if the face value is not 1st ou 2nd.

I've got about 75 000 stamps today, mostly used.

I do not keep CTO stamps.