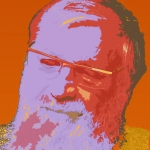 Lots sent:
6
Lots received:
5
Lots in progress:
0
Stars received:
4.33
Country:
Belgium
Languages:
Member since:
05 February 2022
Last activity:
16 June 2022
hello world,
I'm new here and curious if you can help my collection move forward.
You make me extra happy with the following:

Countries + 2000 or Euro
The Netherlands,
France series 12
All Scandinavian countries
GB


countries all stamps
aland
Greenland
Faroe Islands

Themes
Lighthouses (no more Germany or Canada excerpt new ones)
owls
Inscetics (no butterflies)
But okay: caterpillar
Spiders
scorpions
shells
Marine animals (no fish)
whales
horoscope also chinese
postcrossing

Also welcome:
USA after 2017 (no vintage)

Please send stamps from your own coountry ! ! !


please no german stamps (except 2020-2022) I already have half a shoebox full ! ! !


other large format stamps are also welcome.
Thanks for looking at my wish list and for trying to make me laugh.
Greetings from Flanders
Gentenaar.