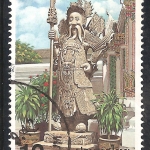 Lots sent:
102
Lots received:
110
Lots in progress:
0
Stars received:
4.67
Country:
Iceland
Languages:
just try me
Member since:
27 December 2015
Last activity:
29 March 2019
Hello
I am an Icelandic collector collecting stamps with my 11 year old son.
Just surprise us, we accept all stamps ( CTO's, Definitives, Office due, ATM's and whatever,), now we have swapped 8000+ stamps here and our duplicates are now mostly CTO's and Definitives, as we get a lot of them :) but we will send out all commems we get.
If you have Phillipines, Uganda, Thailand/Siam or the Baltic countries/Eestii, Latvija, Lithuania, few would be nice.
Happy collecting. ( We will give maximum 4 stars if envelope do not have stamps, that cost the same )
Also interested in Asia, Africa, South America , all Islands , dead countries and new countries.

As I have a lot of stamps from Germany (federal republic), Greenland, Sweden, Norway and Denmark, I think it is unlikely that you can send me anything that I do not have except last 10 years.

I am also interested in, Queen Elizabeth II - Security Machines, but for them as other self-adhesive stamps, I prefer them on paper, (but if you know how to get them of, that is okay too).

Anyway you can send me what your profile indicate too.