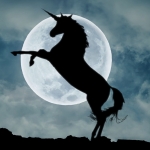 Lots sent:
37
Lots received:
38
Lots in progress:
0
Stars received:
5.00
Country:
Turkey
Languages:
English, Turkish
Member since:
22 October 2018
Last activity:
15 October 2020
Hello,

I am willing to receive used stamps from Luxembourg, Liechtenstein, Iceland, Cyprus, Monaco, San Marino and Aland as well as recent Denmark, Norway and Finland stamps. Postally used British, Australian and French Antarctic Territories are also welcome.

Please don't send CTOs and damaged stamps. I would also be glad if you don't send x-USSR countries which I am certainly not interested in collecting.

Quality of the stamps is what really matters. I don't like to get damaged stamps (like missing perforations, teared or folded ones) which directly affects my 100stamps.club ratings.

Happy collecting!

Thank you and have a great day!