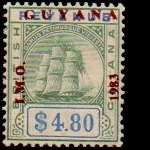 Lots sent:
21
Lots received:
21
Lots in progress:
1
Stars received:
4.95
Country:
United Kingdom
Languages:
English
Member since:
20 October 2017
Last activity:
30 January 2019
I would prefer Commonwealth Countries, Israel (with or without tabs), Finland, Surinam, USA, Sweden, Norway, but, will except pretty much any nice stamps from anywhere, preferably no small definitives please unless from Caribbean Countries.
Any stamps (or postcards) with German Shepherds/Alsatians on them would be welcomed as well.
Also any GB locals (Staffa, Lundy, Gairsay, Davaar, etc) and GB Scout Posts would be most welcome.