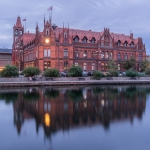 Lots sent:
18
Lots received:
18
Lots in progress:
0
Stars received:
4.72
Country:
France
Languages:
polski, français, English
Member since:
09 April 2021
Last activity:
30 January 2022
Hello :)

I'm from Poland, but I live in France. I'm cook in small town in Massif Central. My passions are travelling, photography and editing wikipedia. I collect stamps and postcards. I'm on postcrossing.com too :)

I like stamp with flora or fauna and colorful stamp. But if it possible send me stamps from last 30 years, please. Don't send definitive and CTO, please.

Have a nice day!