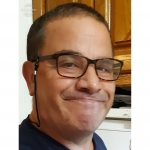 Lots sent:
1
Lots received:
0
Lots in progress:
0
Stars received:
5.00
Country:
Malta
Languages:
English, Italian, Maltese
Member since:
02 March 2020
Last activity:
02 March 2020
I am a stamp collector from Malta.
I am interested in all of the following countries:-

EUROPE - Austria; Belgium; (Old) Czechoslovakia; Germany & DDR; Hungary; Italy, San Marino & Vatican City; Portugal; Spain; Switzerland.

SOUTH AMERICA - Argentina; Brazil; Chile; Colombia; Ecuador; Paraguay; Peru; Uruguay; Venezuela.

CENTRAL AMERICA - Nicaragua; Cuba.