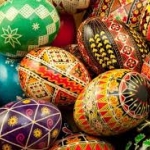 Lots sent:
53
Lots received:
54
Lots in progress:
1
Stars received:
4.58
Country:
Italy
Member since:
25 October 2016
Last activity:
19 August 2018
Hi! My name is Francesco, I'm from Italy and I've been collecting stamps since I was a child.
I'd like to swap stamps with you, my preferences are former USSR Countries, ex- Yugoslavia, Europe in general, new or old ones, I'm open to all exchanges except:

- UNITED KINGDOM, USA, GERMANY (have lots of stamps from this Countries)
- NO : MANAMA, UMM AL QUWAIN, FUJERAH and no UN stamps.

Thank you, looking forward to swap with you!