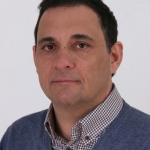 Lots sent:
85
Lots received:
81
Lots in progress:
1
Stars received:
4.62
Country:
Portugal
Languages:
Prtuguesese , English, French, Spanish
Member since:
21 May 2017
Last activity:
13 November 2019
I collect stamps from Western Europe and i prefer stamps from Finland, Norway, Danemark, Sweden,
Malta, Greece, Netherlands, Belgium and Luxemburg. i collect also Ausralia, Canada and USA. Please don´t send more than 1o definitives.