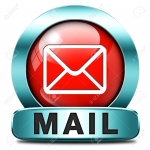 Lots sent:
76
Lots received:
72
Lots in progress:
7
Stars received:
4.62
Country:
Croatia
Member since:
21 February 2017
Last activity:
21 February 2018
Hello,
My name is Josip (eng. Joseph) and I'm retired stamp collector from Croatia with 50 years stamp collecting experience.
I collect commemorative Worldwide stamps and I'm more interested for recent issues.
Special place in my collection have stamps from small countries like; Pacific Islands, Chanel Islands, South African countries, Andorra, Monaco, San Marino, Malta, Vaticane.
Classics from colonial time are also welcome and makes me happy.
Hope to share nice collecting time with all of you.