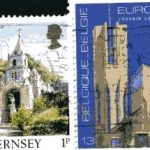 Lots sent:
20
Lots received:
22
Lots in progress:
0
Stars received:
4.95
Country:
France
Languages:
French or English, german understood
Member since:
22 January 2017
Last activity:
09 December 2018
Worldwide stamp collector.
I am very fond of definitive series from the former european colonies ( more particularly from GB, France, belgium, spain and portugal colonies), and also from British dominions, before independance. I like the long engraved series depicting local scenes issued by these colonies.

I also collect stamps from Scandinavia, New Zealand, Australia, but any postally used stamps ( not too common.....) are suitable to me.

I've got about 75 000 stamps today, mostly used.

I do not keep CTO stamps.