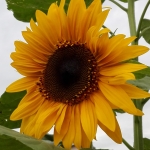 Lots sent:
29
Lots received:
32
Lots in progress:
0
Stars received:
4.90
Country:
Japan
Languages:
English, Japanese
Member since:
18 March 2017
Last activity:
15 April 2018
Hi, I am so excited about send and receive stamps !

I am a Japanese female and collecting stamps are now my biggest hobby.
The very first time i started collecting was about 25 years ago , I had many penpals in abroad. I loved to see the beautiful stamps on the envelope. Unfortunately i lost contact with them though.

I have been in love with Czech republic recent stamps.
I love cute recent European stamps .
I would love to have ones that girls may like( illustrated animals, fairly tales, warm colored stamps, christmas, easter, valentine, angel, fruits, etc ) !!!!.
( yes, i go by designs :) ) If you don't have European stamps, then anywhere is fine but no Asian countries.

***Please NO too common definitives and people's face/head on ...*****

Thanks for reading.
I also do private swap, I have bought a kilobox of Japanese stamps so anyone who like to get them, just let me know.