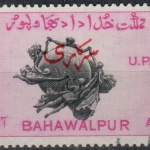 Lots sent:
35
Lots received:
34
Lots in progress:
5
Stars received:
4.89
Country:
Estonia
Languages:
English, Finnish, Russian, Estonian
Member since:
05 February 2016
Last activity:
20 January 2019
Tere,

I collect:
1. British colonies. (especially common design types);
2. German occupation stamps WW2 (General Government, Ukraine, Ostland, Kurland, Latvia, etc) ;
3. Marine stamps - ships, seamen, lighthouses, marine collages, etc. (no sport);
4. Musicians (rock stars)

If you don't have any of those topics, You can send stamps from any country.

Please use real stamps on your envelop.