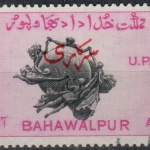 Lots sent:
45
Lots received:
43
Lots in progress:
0
Stars received:
4.91
Country:
Estonia
Languages:
English, Finnish, Russian, Estonian
Member since:
05 February 2016
Last activity:
18 March 2019
Tere,

I collect:
1. British colonies. (especially common design types);
2. German occupation stamps WW2 (General Government, Ukraine, Ostland, Kurland, Latvia, etc) ;
3. Marine stamps - ships, seamen, lighthouses, marine collages, etc. (no sport);
4. Musicians (rock stars)
5. Harry Potter theme
6. Midwife

If you don't have any of those topics, You can send stamps from your country.
Don't send me CTO and definitives if you don't wish to receive them!
Please use real stamps on your envelop.