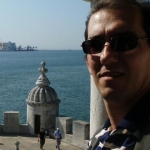 Lots sent:
52
Lots received:
53
Lots in progress:
5
Stars received:
4.88
Country:
Brazil
Languages:
Portuguese, English
Member since:
21 October 2017
Last activity:
19 May 2019
Hello !
I collect stamps from Portugal, Áustria, Slovenia, Slovakia, Bósnia, Lietuva, Latvia, Estonia, Czech, Canada, Scandinavia, Switzerland.
I also collect recent stamps of paintings with landscapes, nature, architecture, cities.
I also look for stamps with postmark from the dates below:
09/02/1972
23/09/1975
08/08/2012
14/04/2015.
Please, if possible send registered letter.
Thanks.