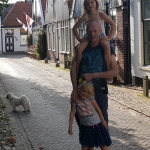 Lots sent:
3
Lots received:
3
Lots in progress:
0
Stars received:
5.00
Country:
Netherlands
Languages:
Dutch, English, German
Member since:
05 October 2017
Last activity:
13 November 2017
I collect stamps from many countries and concentrate on the following right now:
1. South American countries (Argentina, Brazil, Chile, Peru, Uruguay - for all of these: after 1975 preferred!)
2. Egypt,
3. Baltic States (before 1940!), including Memel
4. Belgium precancels
5. Oceania (Australia and dependencies, New Zealand and Pacific islands such as Samoa, Tonga, Fiji, New Hebrides, Nauru, New Caledonia, Papua new Guinea, French Polynesia (only colonial era))
6. South Africa, South West Africa, Nepal, Bermuda, Mauritius, Falklands.
7. Modern (2011 to now) Scandinavia. All countries except Faeroer

If you do not have any of these, I can always use recent (2010 to now) used stamps from your country.

Used stamps are preferred.