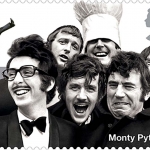 Lots sent:
11
Lots received:
10
Lots in progress:
0
Stars received:
4.82
Country:
Australia
Member since:
20 July 2017
Last activity:
01 June 2018
Hello, my name is Drew from Australia.


The following are what I prefer but whatever you have will be fine. I do not penalise traders if they can't find anything on my preferences.

I collect cricket as a theme so postcards, photo's and collectable to do with cricket are welcome.

My second main interest is German colonies, States and Third Reich (This is mostly complete apart from a few high values)

I also collect to a lesser degree Pre-1950's British Commonwealth, the 1953 Coronation omnibus

issue, Military on stamps, Star trek on stamps and US precancels.

I have postcards to exchange for stamps if anyone is interested.

I don't need Australian stamps (Aussie International POST stamps are ok) or any CTOs please.


Looking forward to exchanging with you all!