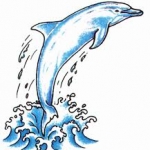 Lots sent:
15
Lots received:
14
Lots in progress:
0
Stars received:
4.80
Country:
France
Languages:
français - anglais
Member since:
05 August 2017
Last activity:
03 April 2018
Hello !

My first name is Nelly, I'm 58, I have a 25-year-old son.

I love manual work, painting, knitting and embroidery.
I collect stamps from almost the whole world except Hungary, Bulgaria, North Africa, Korea, Vietnam, Cuba. Thank you for not putting me these countries.
No CTO and definitive please.
I would be happy to share with you.
Good exchanges!