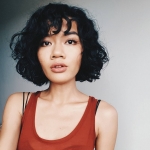 Lots sent:
13
Lots received:
12
Lots in progress:
0
Stars received:
4.85
Country:
Philippines
Member since:
13 May 2016
Last activity:
01 August 2018
I have myself owning thousands of stamps of all sorts of subjects, and I joined the 100 Stamps Club so I can send stamps that I don't need to have to better homes. My stamp collecting is more aesthetics-driven than anything, and I'm really streamlining the collection so it is more manageable.

I don't mind receiving CTOs, but would appreciate not receiving definitives, as I already have so much. — I would to receive ILLUSTRATED STAMPS on nature topics, of fauna and flora, especially flowers and mushrooms. I can never have enough illustrated flowers and mushrooms!

I would also like to start a collection of stamps from Singapore.
I am also interested in stamps that depict paintings.