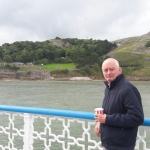 Stars received:
6
Lots sent:
2
Lots received:
3
Lots in progress:
0
Country:
United Kingdom
Member since:
08 October 2017
Last activity:
22 October 2017

I am mainly interested in Germany mint stamps, but used ones will be great too.

Anything from Altdeutschand to contemporary Germany will be appreciated.

Stamps from Monaco would also be great.

After all and failing all this I will be very happy to receive stamps from the senders country.Looking to meet like-minded stamp collectors.