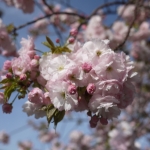 Stars received:
94
Lots sent:
19
Lots received:
20
Lots in progress:
4
Country:
Japan
Member since:
19 September 2017
Last activity:
20 January 2018
Hello!
My name is Tomoko.
I live in Osaka with my hus and 2 sons.

I like mushrooms, fruits, vegetables, flowers and birds stamps.
My sons love animals, all transport, shark, clownfish, goldfish, orca and minions.
For my hus, mineral stones stamps, please.

Excuse me, no more Germany definitive flowers stamps.