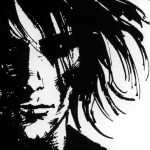 Lots sent:
12
Lots received:
12
Lots in progress:
0
Stars received:
5.00
Country:
Spain
Languages:
Spanish, Italian, English
Member since:
05 March 2018
Last activity:
08 May 2019
Hello everyone.

I'm collecting stamps from 30 years, from all over the world.

At this moment, I'd like to receive recent stamp after 1995 from all European countries, but you feel free to send me the stamps that you like.

If you want, you can see my wishlist here:

https://colnect.com/es/stamps/countries/wish_list/atzoes0

Thanks.

Best wishes,
S.