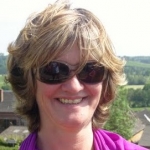 Lots sent:
21
Lots received:
23
Lots in progress:
0
Stars received:
4.90
Country:
Netherlands
Languages:
English
Member since:
06 September 2016
Last activity:
10 March 2018
Hi, my name is Petra. I work at a Highschool as ICT-er. I have 3 daughters and live in Hoorn. From my childhood I collect stamps from:

Oostenrijk / Austria
Zwitserland / Switserland
Liechtenstein
Noorwegen / Norway
Zweden / Sweden
Finland
Denemarken / Danmark
IJsland / Iceland
Groenland / Greenland
Faroyar
Aland
San Marino
Ierland / Ireland
Malta
Vatican City
Andorra
Azoren
Cyprus

Because of other activities I don't have stamps from the last 15 years. I will be very happy to receive them with a swap. So hope to swap with you!