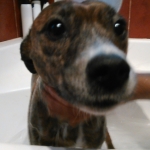 Lots sent:
14
Lots received:
14
Lots in progress:
0
Stars received:
4.57
Country:
United Kingdom
Member since:
02 August 2017
Last activity:
11 October 2017
Hello,

I love exchanging stamps. I liked used stamps best. I particularly collect:

- Commemoratives from Japan (particularly pre-1993, but I'll gladly have any!)
- Anything from Ryukyu Islands of Japan
- Stamps featuring dogs (CTO is ok!)
- Stamps and souvenir sheets featuring marine life (including animals like seals, turtles, coral, shells, etc. But no crocodiles or birds please). CTO is ok!
- Stamps featuring dinosaurs (CTO is ok!)
- Stamps showing star constellations/zodiac (please no CTO)

If you have none of these, GB (UK) used/mint stamps are very welcome! Other used/mint animal stamps (no CTO please) are welcome! Stamps featuring mushrooms, flags, or Hollywood (actors, films, directors) also very welcome.

If you still do not have these, I would like commems from any Scandinavian country (Norway, Sweden, Denmark, Finland, Iceland, plus all the small islands like Faroe, Aland, etc) or any other stamps that you think are nice.

I hope to have some good exchanges! I try to cater to wishlists on profiles as much as I possibly can. If I can't (because my collection is relatively speaking small) then I will let you know and suggest alternatives.