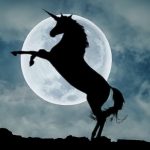 Lots sent:
31
Lots received:
26
Lots in progress:
0
Stars received:
5.00
Country:
Turkey
Languages:
English, Turkish
Member since:
22 October 2018
Last activity:
12 September 2019
Hello All,

I would like to receive postally used large stamps (no definitives or CTOs) in good condition. My area of interests are;
- Nigeria
- Algeria
- Angola
- New Caledonia
- Papua New Guinea
- Chile
- Iceland
- Aland
- Luxembourg
- Liechtenstein
- Theme tall ships
- Theme composers
- Theme arctic/antarctic

Commemoratives issued after 2015 from Switzerland, Austria, Luxembourg, Liechtenstein, Norway, Greenland and Faroe are also very welcome.

I always do my best to send stamps in good condition and I expect to receive stamps with similar quality. I give my ratings based on the number of damaged stamps (missing perforations, teared or folded stamps, etc.)

Thank you and have a great day!